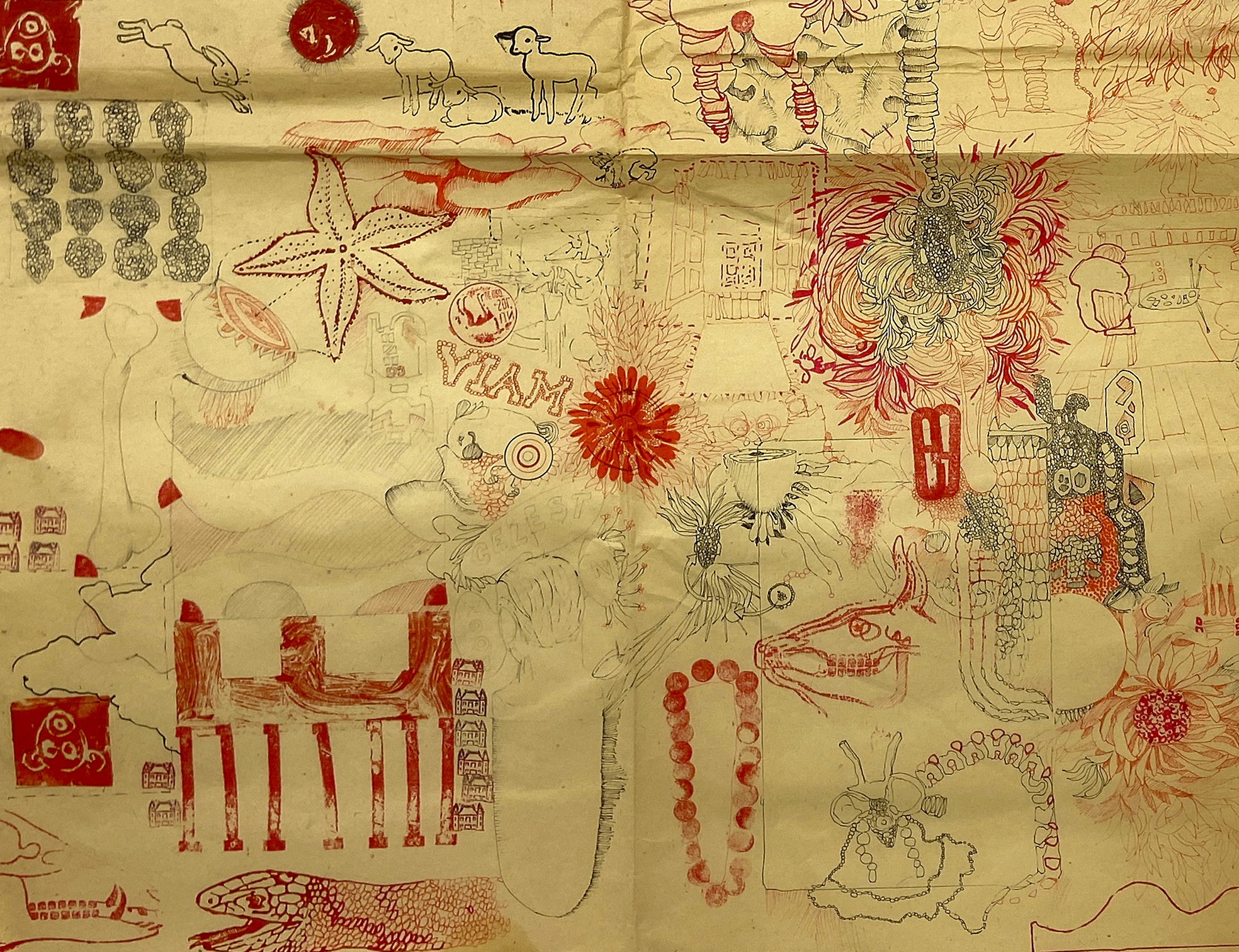 As part of the event «Un dimanche à la galerie» and for the first time at Younique, the french artist Alain Cardenas-Castro will have a personal exhibition of his last years of work.

Presenting acrylics on paper, drawings with Chinese ink, various objects assembled in sculpture or artist's books, the artist offers us a jubilant immersion in his universe. The work develops around three main axes: calligraphy, anthropomorphism and the relation to memory.
In the manner of a collage, the various elements of artistic vocabulary are articulated, juxtaposed, sometimes merge, under intense monochromatic colors such as red or green.
In search of identity, Cardenas-Castro portrays a systemic vision where everything is linked, leaving the viewer to discover the mystery.