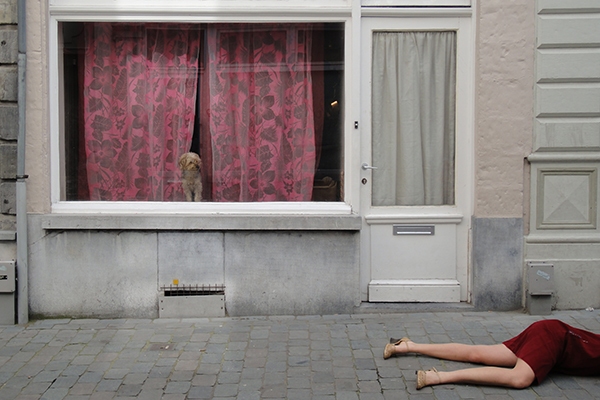 La chute et le chien
2017
Photograph on aluminium, Edition of 5 ex
15.75 x 23.62 in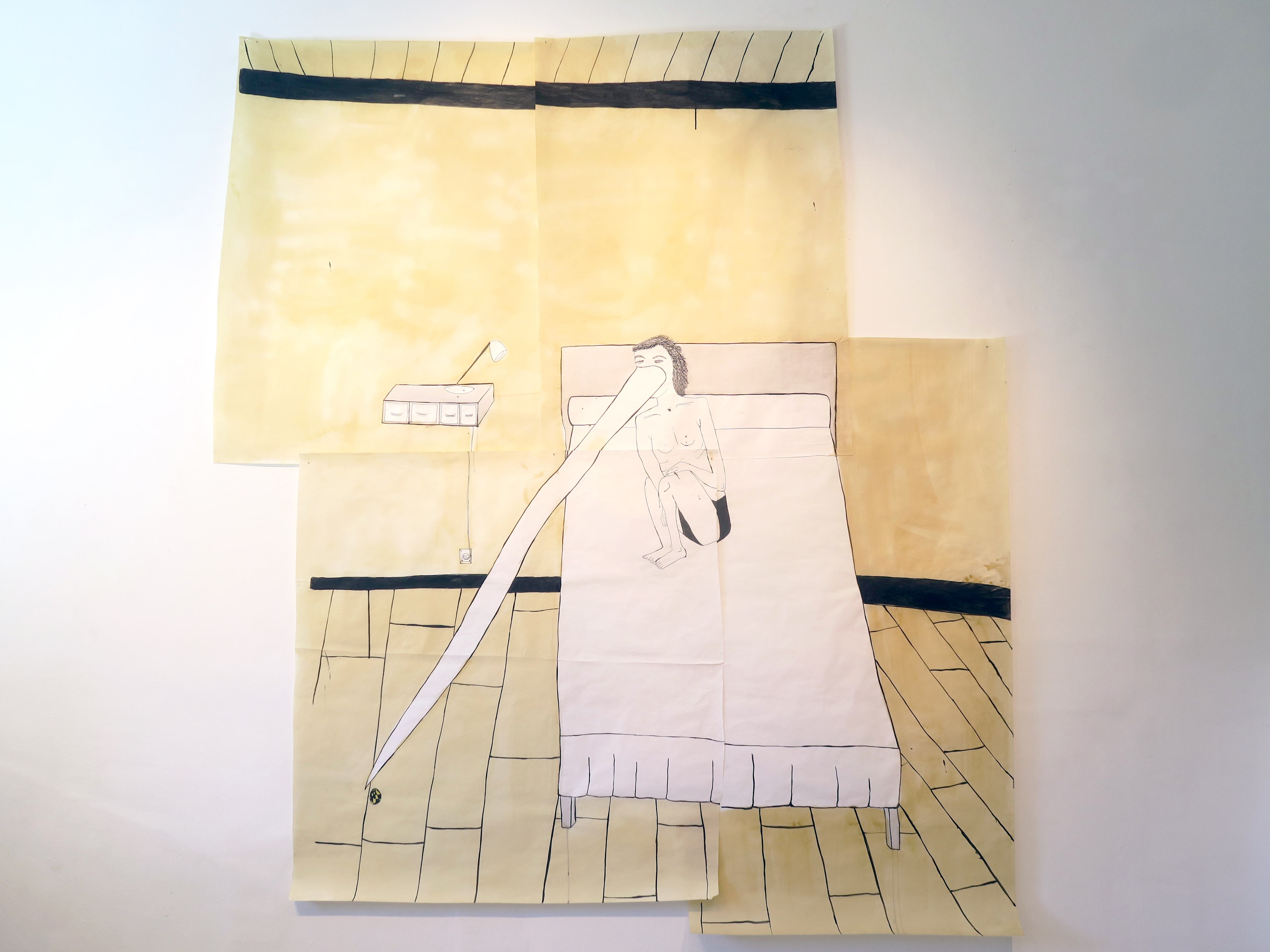 Femme porte un bec
2021
Chinese ink on vernish paper
94.49 x 118.11 in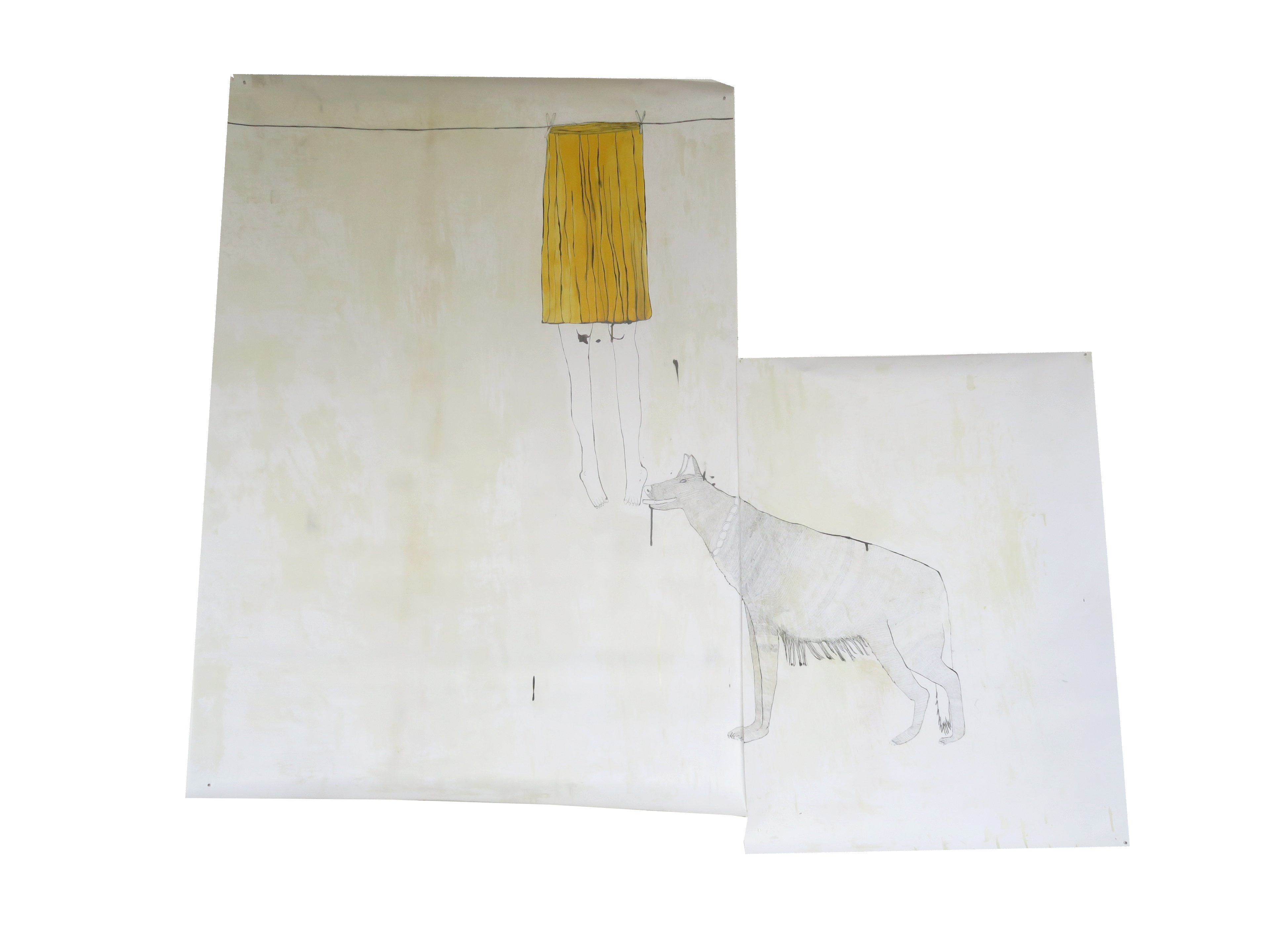 Le chien et la jupe jaune
2015
Chinese ink on varnished paper and Ecoline
61.02 x 66.93 in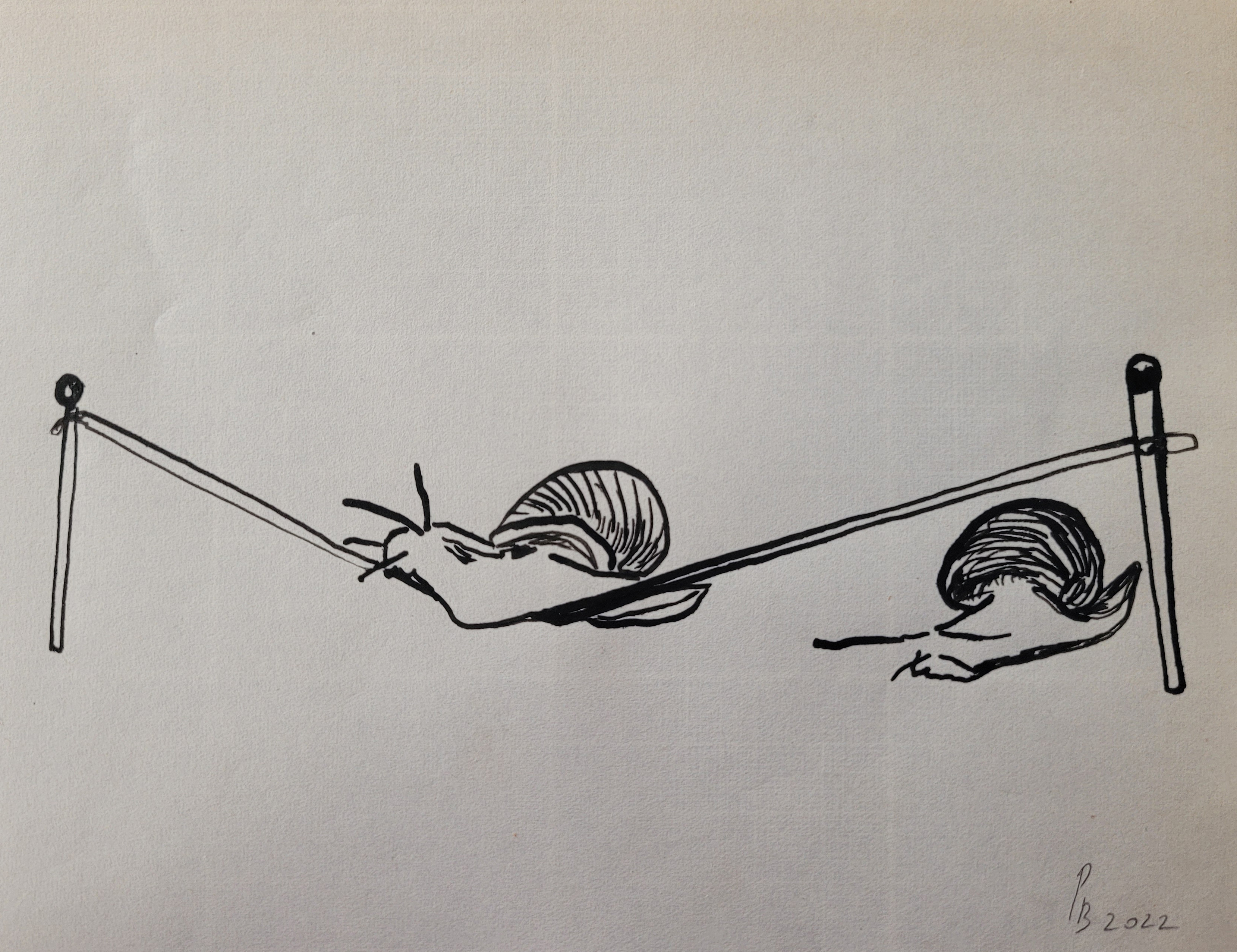 Course lente
2022
Chinese ink on paper
5.51 x 7.87 in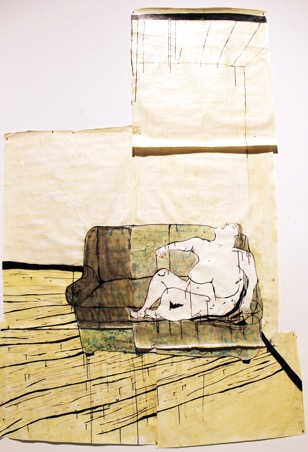 Grosse dame sur canapé
2016
Chinese ink on vernish paper
118.11 x 72.83 in
Priscilla BECCARI
Born in 1986 in Menin, Belgium.
Lives and works in Tournai, Belgium.
Priscilla Beccari is an emerging artist expressing herself through drawing, performance, photography, installation and video.
Like sketches of her inner theatre, the artist crunches with cruel and neo-surreal irony the absurdity, loneliness and madness of the individual, taken in a hybrid and comical daily life.
Beccari represented the Republic of San Marino at the Venice Biennale in 2017.